As the lockout drags on, NHL fans are getting a little tired of things, while the players have some extra time this year to plan their Halloween costumes. The owners? Well, we're not too sure what the owners are doing, but we like to imagine them sitting in a smoke-filled boardroom cackling about the misery of others while taking turns throwing wads of bills into a bonfire.
As always, thanks to the players and their wives/girlfriends for the pictures.
Matt Frattin and Jerry D'Amigo (via @JerryD91)
Smh.
Daniel Winnik and Chris Campoli (via @Danwinnik34)
We couldn't care less about Winnik or Campoli, but damn that's pretty lifelike. Brownie points for the poppy.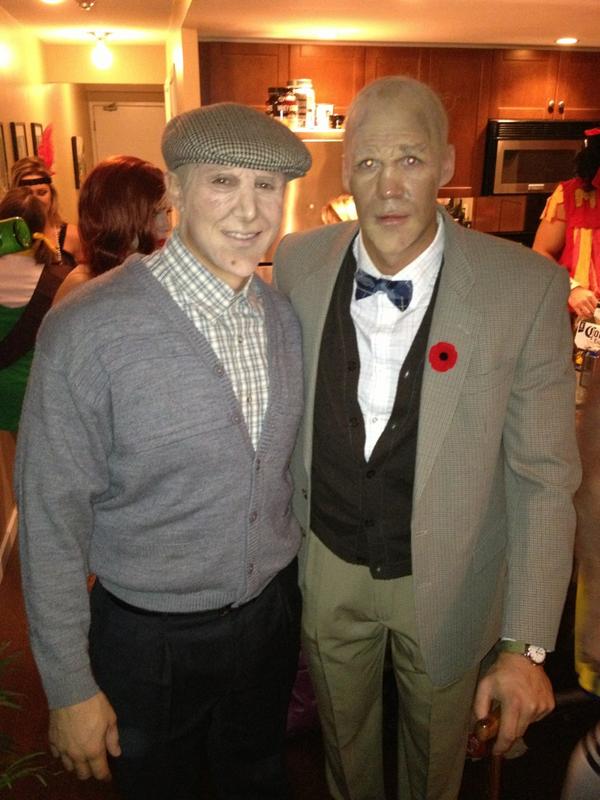 Scott Hartnell (via @Hartsy19)
There's a joke about lumberjacks and falling trees and #HartnellDown in here somewhere, but I'm too tired to think of it: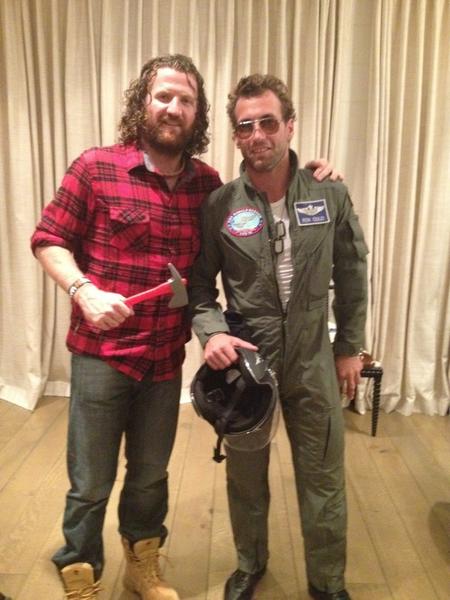 Zach Bogosian (via @Bogogo_44)
The cowboy costume may be the easiest: all you really need is boots and the hat. But he gets a pass because he still looks better-prepared than the dude beside him (is he supposed to be a truck driver?)
Cruise Armstrong (via @MeliArmstrong)
Okay, so he's not
technically
a hockey player (yet). But how can you not love this little man?
Henrik Lundqvist (via @HLundqvist30)
Henrik Lundqvist is the most perfect man in the world. And those costumes are home-made.
Tyler Bozak put his idiocy on display for all to see last night with a blackface costume.
Paul Stastny (via @PaulyWalnuts26)
Stastny dressed up as Pinocchio, so every time he says he's not going to the Leafs, we're going to assume he's lying.
Miroslav Satan and Lubomir Visnovsky (via socktape)
Satan's on the far left and Visnovsky's on the far right. Check out that eyeliner.
BASEBALL BONUS: Brandon League (via @BrandonLeague31)
Brandon League is not in the NHL, but he did just sign a ridiculous 3 year 22 million dollar contract with the Dodgers. Here's how he celebrated:
OPPA GANGNAM STYLE!